Come. See. Play. Frolic. Spend June At Lime Rock Park.
June is here and it's without a doubt one of the most enjoyable months to enjoy Northwest Connecticut and Lime Rock Park. The weather is warm, yet hasn't become full-swing summertime hot. The flowers have blossomed while the grass is green and lush.
There's plenty to do across the region. Shop the boutiques, galleries and farmer's markets in the area's villages or take a hike along the numerous trails, including parts of the Appalachian Trail. Nearby in Lakeville, families can frolic at Town Grove ("the Grove") located along the banks of Lake Wononscopomuc. The park is the perfect spot for a swim or reading a book on the sandy beach.
The month also brings a full calendar of events here at Lime Rock Park starting with the eEuroFest on Sat., June 9, 2018, and ending with a fireworks spectacular in advance to the Fourth of July on Sat., June 30, 2018. So pack your folding chairs and coolers. Bring you sunhat and your sneakers, and meet us here in the hills of Northwest Connecticut.
Here's just some of the weekend experiences you can have this June at Lime Rock Park:
Explore The Sights Of Europe - June 9
From Porsche and Jaguar to Ferrari and BMW, come celebrate all your most-beloved car brands produced from across the pond in Europe. eEuroFest is New England's premier European auto event hosted by eEuroparts.com. eEuroFest combines a car show, autocross, track day, and manufacturer expo into one huge European car festival. Join thousands of car enthusiasts for a day of fast fun at eEuroFest on Saturday, June 9th, 2018 from 9:00 a.m. to 5:00 p.m.
Root On An Amatuer - June 16
The Sports Car Club of America (SCCA) has held races at Lime Rock Park from the very beginning. In fact, the track's first-ever race weekend – late April, 1957 – was an SCCA New England Region event! An SCCA race day at Lime Rock Park is amateur racing at its finest. The SCCA New England Region races will be held throughout the day on Saturday, June 16, 2018. The club has classes for every kind of race car imaginable, from virtually stock sedans and sports cars to formula cars of every type, and the competition is always close and exciting. Take a stroll through the paddock and see the cars up close and meet the drivers.
Endulge In A 'Kilty Pleasure' - June 24
Hold on to your kilts ladies and, yes, gentleman, the Round Hill Scottish Highland Games are coming to town. Time to pull out the plaid and join your clan as you marvel at the games and partake in the festivities. The hills surrounding Lime Rock Park make for a perfect setting for these highland games. Highlights include caber tossing, a British marque car show, bagpipe competitions, dancing, food, vendors and more. If it's Scottish, it'll be at Lime Rock Park on Sunday, June 24, from 8:00 a.m. to 5:00 p.m. during the 94th Annual Round Hill Highland Games.
Watch The Sky Light Up - June 30
Bring your blanket, some cold drinks and a frisbee and enjoy a family-fun evening at the Park. Then, as the sunsets, watch the sky light up as part of the ​Salisbury Rotary Club Independence Day Fireworks, on Sat., June 30. For more than 40 years the Salisbury Rotary Club and Lime Rock Park have co-sponsored the annual Independence Day Fireworks. The Salisbury Rotary Club collects admission from all guests ($20/carload) and the proceeds benefit local scholarships, community gifts and international service projects. Infield and Outfield Gates open at 6:00 p.m., and all concession stands will be open. Fireworks begin about 9:00 p.m. Rain date is July 1, 2018.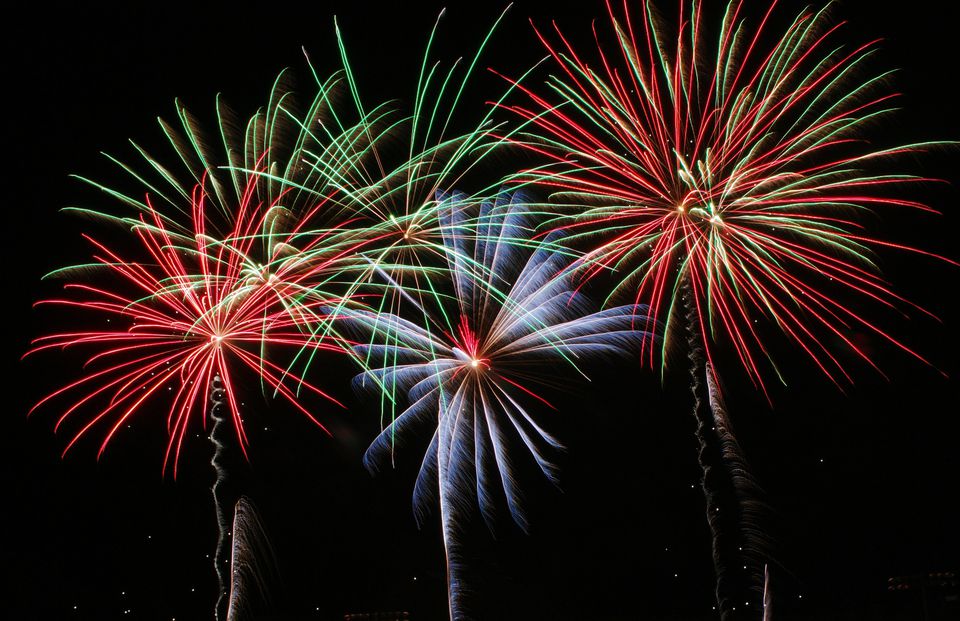 For a full calendar of events, CLICK HERE